Be Equipped! Be Encouraged! Be Inspired!
Online Bible Studies
No-Homework Bible Studies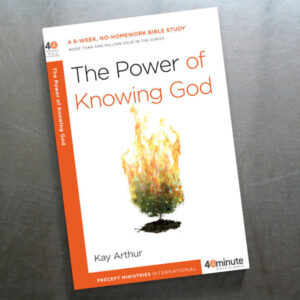 Description: What difference does it make whether I know God or not? It is the difference between life and death! Once we know Jesus personally as our Savior, we still have much to gain by knowing Him better! Yes, we have the promise of eternal life, but we can also experience the full and abundant life now in deeper ways. For example, when we understand that God is all-powerful and all-knowing, we can rest in Him instead of worrying about who is really in control. Join us for this 6-week, no-homework study as we seek to be empowered by God as He reveals more about Himself to us through His Word. Thursdays, July 14-August 25, 2022, 7:00-8:30 pm ET, Register now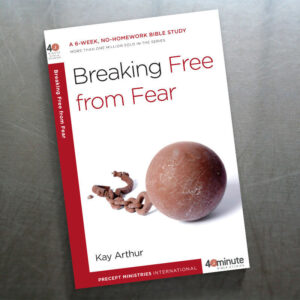 Description: Life is full of uncertainty, diseases, wars, financial crises, broken relationships, and many other situations leading to sleepless night and worrisome days. During this 6-week course, we will confront our fears with the Word of God. Coming to His Word is like coming to Jesus Himself. Thanks to Jesus, we don't have to live in fear. He is still setting captives free and healing broken hearts. Come, let's seek Him for the courage to face our hardest challenges with faith, hope, and His power. Thursdays, September 8-October 13, 2022, 7:00-8:30 pm ET, Register now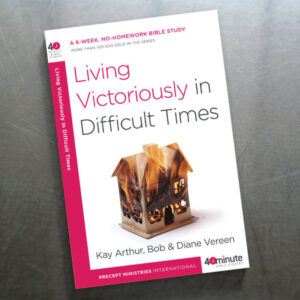 Description: Why is there suffering in the world? Why do bad things happen to good people? How can a good God allow such awful circumstances? These are questions many of us have pondered at one point or another as we have observed injustices around us. Or maybe it is more personal: Why am I suffering? Why me? Why now? Join us for a 6-week study about how to live victoriously regardless of how hard our circumstances may be. See how a good God is in control and working in these seemingly senseless situations. We'll discuss the lives of real people who have persevered through physical, emotional, mental, and financial anguish, and we'll discover how we can be filled with unspeakable joy and peace beyond understanding. This is what Jesus offers us in the midst of our troubles and pain: love, joy, peace, hope, faith, confidence, patience. He offers us victory! We will not meet on November 24 due to Thanksgiving Holiday. Thursdays, October 27-December 8, 2022, 7:00-8:30 pm ET, Register now
Precept Upon Precept (Bible Studies with Homework)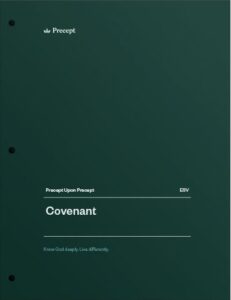 Description:  What is a "covenant" relationship with God? Join us as we explore this significant theme found throughout the Bible. God has chosen to make binding promises to us through covenants, and He never fails to keep His promises. As we study, we will seek to grasp the truth about how the guarantee of His faithfulness sets us free us in Christ to live boldly and without fear or anxiety. This 11-week course will begin with an optional introductory class on Monday, September 12, 2022, especially for those new to inductive study, but everyone is welcome to attend! Note: We will not meet on October 31 or November 28 due to the holidays. Mondays, September 12-December 12, 2022, 7:00-8:30 pm ET, Register now
Other Ministry Opportunities
Precept Upon Precept Bible Study Leader Training
Do you have a desire to see others studying God's Word? Do you enjoy speaking in front of others? Perhaps the Lord is calling you to become a Precept Upon Precept Bible study leader. We offer free training and count it an honor to be a part of the multiplication process – disciples making disciples who will make disciples. Contact us for more information!
Note: We are available for speaking & singing engagements for small groups, worship services, retreats, and other special events. Contact us to learn more or schedule your event.