Be Equipped! Be Encouraged! Be Inspired!
Online Bible Studies
No-Homework Bible Studies 
What Does the Bible Say about Sex?
Thursdays, February 23-March 30, 2023, 7:00-8:30 pm ET,  Register now
Description: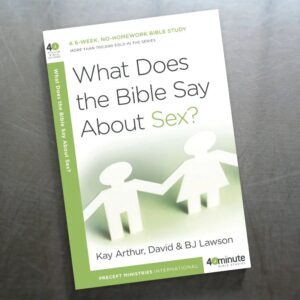 Sex sells, and we see it everywhere we turn:. Billboards, magazines, tv commercials, and in our generation, popup ads online and unsolicited emails leading to pornography with the click of the mouse. As Christ-followers, have we become desensitized to the point that this feels "normal?" What does the Lord Himself tell us about sex? What is its purpose? How can we embrace a biblical worldview without judging others whose views are not like ours? The answer is Jesus. He is the only one who never sinned, yet He was tempted in every way just as we are. Join us for this six-week Bible study as we tackle this sensitive yet important topic with humility, gentleness, and grace.
Living a Life of True Worship
Thursdays, April 13-May 18, 2023, 7:00-8:30 pm ET, Register now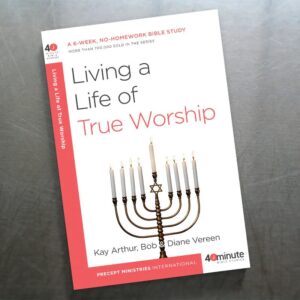 Description: In the Old Testament, God gave detailed instructions to Moses to construct a tabernacle, a place of worship, where God would come down to meet with His people. Why do these details matter now? How important is the Old Testament to us now that Jesus has come? Seeing connections between the Old and New Testaments can be a faith-building, thrilling adventure. Only God could have inspired so many authors over so long a period of time to write down what we call the Bible and consistently sing the same song, tell the same story. Join us as we explore the tabernacle and its furnishings, seeing connections to the New Testament and Jesus Himself!
Precept Upon Precept (Bible Studies with Homework)
PUP John Part 1 The Word Became Flesh
Mondays, March 6-May 15, 2023, 7:00-8:30 pm ET, Register now
Description:  John wrote his gospel about Jesus in order that readers might be convinced that Jesus is truly God, and that by believing, we might have life in His name. If you need proof, come and examine the evidence. Experience His power and His compassion, His deity and His humanity, His righteousness and His patience. This 9-week course will begin with an optional introductory class on Monday, March 6, 2023, especially for those new to inductivce study, but everyone is welcome to attend!
Other Ministry Opportunities
Precept Upon Precept Bible Study Leader Training
Do you have a desire to see others studying God's Word? Do you enjoy speaking in front of others? Perhaps the Lord is calling you to become a Precept Upon Precept Bible study leader. We offer free training and count it an honor to be a part of the multiplication process – disciples making disciples who will make disciples. Contact us for more information!
Note: We are available for speaking & singing engagements for small groups, worship services, retreats, and other special events. Contact us to learn more or schedule your event.