Our Call to Ministry
"Behold, I am doing a new thing; now it springs forth, do you not perceive it? I will make a way in the wilderness and rivers in the desert." Isaiah 43:19 ESV
2017 was a year of change for the Ellington Family. Sheri lost her mom to cancer in July, with a sense that God was doing something new in her life. Isaiah 43:19 was a verse the Lord continually brought to her attention. She felt a call to vocational ministry, but could not perceive what it would look like. As she prayed about the ministry, she talked to friends and family about how God was leading, asking if they felt called to ministry too. Eventually, she learned God was also calling her niece, April, to ministry.
For the next month or so, Sheri and April prayed, sought guidance from God in His Word, discussed it further, took personality assessments, explored their spiritual gifts, etc., with the goal of determining what each person brought to the team and how God would use them together in ministry. Still, no answer.
Then in October 2017, they received an answer from God in a form they never expected. Sheri's brother-in-law, Tommy Ellington, who was also April's father-in-law, was shot and killed – murdered. In the days following this tragic event, the family were gathered together at his home, making plans for the funeral. Tommy's mother was going to share what God had given her: a message of forgiveness and a call to pray against this kind of evil. Read what she shared at the funeral.
The family composed a prayer based on Scriptural truth, prayed it at the funeral, and had it printed on small cards. They gave over 500 prayer cards to those attending the funeral.
The ministry purpose they had been struggling to find suddenly came into focus. God was calling them to rally Christians, across denominational borders, to pray, support one another, and prepare for spiritual warfare.
Tommy's death brought attention to the family, and they were invited to share their story in a number of local churches. They shared their testimonies: God had been faithful to them in the midst of this tragedy, He had given them the strength to forgive whoever did this, and He was continually comforting and sustaining them.
In addition to sharing their testimonies, they shared encouragement through songs and from God's Word about spiritual warfare, the armor and weapons God provides for His children, and how to fight the spiritual battle. It became clear that they needed to emphasize that prayer and the Bible are essential to living victoriously.
Since the first speaking engagement just three weeks after Tommy's death, the ministry has expanded to offer Prayer Conferences, Community and Online Prayer Vigils, Bible studies. In addition, they have equipped others to  study the Bible for themselves and to lead Bible studies.
This is just the beginning! With much prayer and a tenacious commitment to live out God's Word and show love to everyone, Sheri and April seek to perceive the "new thing" the Lord is doing. He is "making a way in the wilderness." He is "making rivers in the desert." They seek to follow the Lord through every door He opens to them, and to participate with Him wherever He is doing a "new thing."
View upcoming events and join them if you're in the area.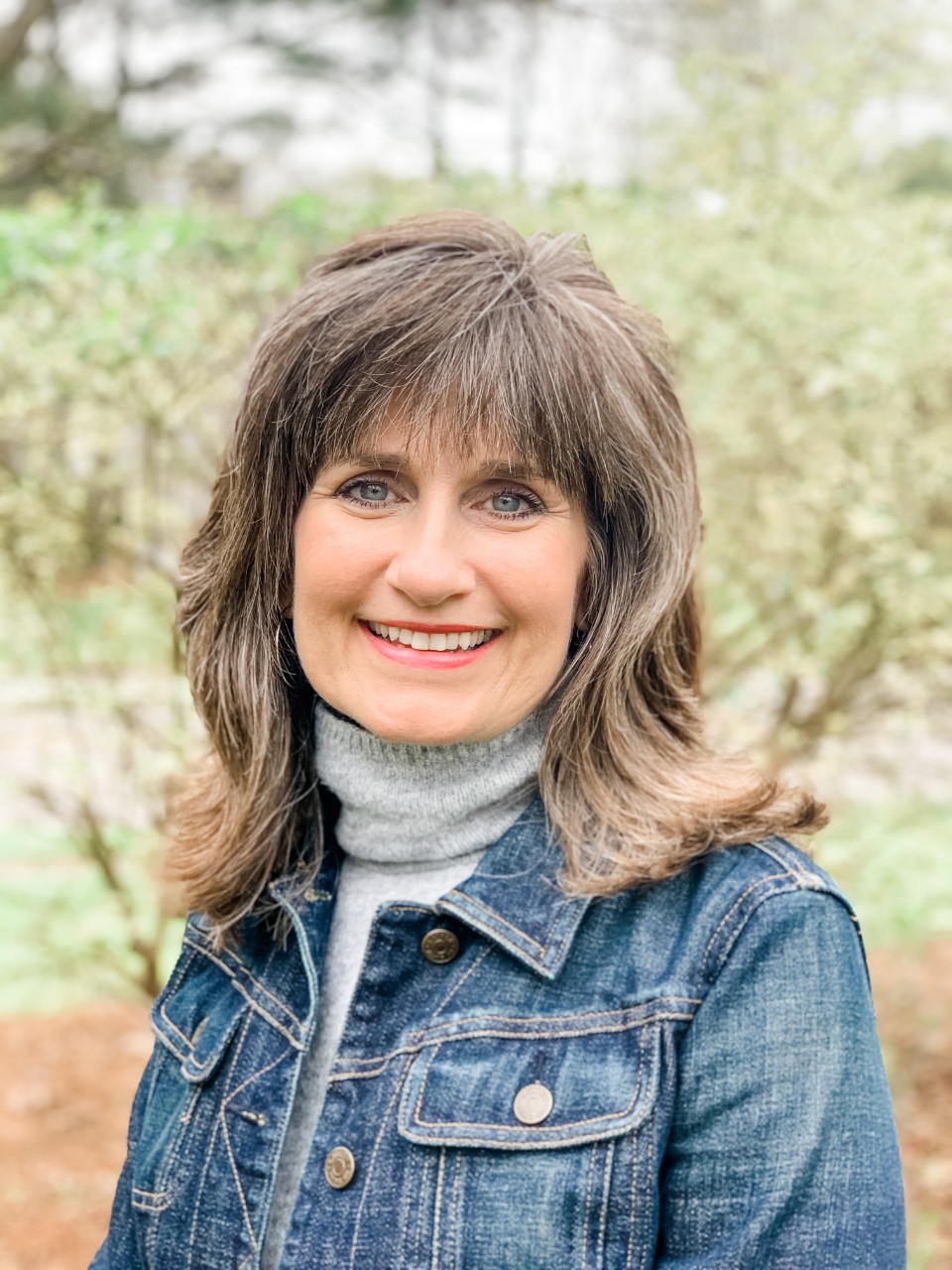 Sheri Ellington
Sheri lives in North Carolina, with her husband, Barry. They have four adult children, one daughter-in-law, and two grandchildren. Sheri grew up in a Christian home where her parents, by their example, first taught her to love the Lord and live by His Word. Through 2 Thessalonians 3:1, God called Sheri to "speed ahead and honor" the Word of the Lord, a calling she pursues by leading Bible studies, teaching others to study the Word for themselves, and raising up new Precept Upon Precept Bible Study Leaders as a certified Precept Entrust Coach. In addition, she is certified in Cultural Mastery Essentials, which allows her to train others to master diverse relationships, with the goal of sharing the love and gospel of Jesus Christ.  She serves in her local church as a small group Bible study leader, and over the past 28 years, she has taught every age group from preschool through adults. In her free time, Sheri enjoys reading, cooking, games and puzzles, long walks with friends, traveling, and spending time with family.  She graduated from North Carolina State University with degrees in Accounting and Economics and still enjoys attending Wolfpack events. Sheri's love for Jesus and hope in Him inspire others to live with Unshaken Hope in Him as well.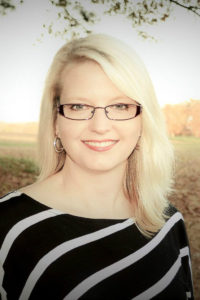 April Harris Ellington
April lives in North Carolina with her husband, Brian, and their two children. April considers herself privileged to have been the daughter of two Christian parents. By their guidance and example, she has come to know real faith – one in which she consults God's Word for His promises and shares with others how to have a relationship with Jesus Christ. April currently serves in her church as a minister of children's music, as well as a member of the choir, praise team, and co-director of special drama productions. She is also a Board Member of Lifeline Outreach Inc.,  a Christian nonprofit organization operating a women's shelter, food pantry, and thrift store in Henderson, NC. Their goal is to help women and their children find unshaken hope in Christ by providing them temporary shelter, instruction, and educational opportunities, while also connecting them with community resources. In her spare time, April enjoys singing, reading, gardening, and spending time with her family. Her desire is to share God's unfailing love and hope through song, testimony, and group ministries. April is a graduate of Liberty University where she obtained a degree in Psychology with an emphasis on Christian Counseling. She is currently in the Master's program at Liberty University striving to acquire an advanced degree in Licensed Professional Counseling.